News ... Information ... Competitions ... Register
---
News
August 30, 2015
Get the NES tune here! Bearsoft from Syntax Society put up a bunch of movies from the party here. Thanks for filming!
August 28, 2015
All releases except the Nintendo 3DS demo from UpRough and the NES tune from Kefka should now be online.
August 25, 2015
All Wild Music Compo entries are here, more stuff will follow tonight.
Edit: All Amiga entries are online and so are the wild entries. Go get them!
August 24, 2015
Gerp 2015 ended yesterday. Big thanks to everyone who participated! The new partyplace proved to be a success as we doubled the amount of visitors from previous year and everyone seemed to be happy about the central location. See you next year (I guess)...
Results and some releases can be found over at Pouet. Alll releases will be available here in a couple of days.
August 21, 2015
Only a handful of hours left! We are getting ready...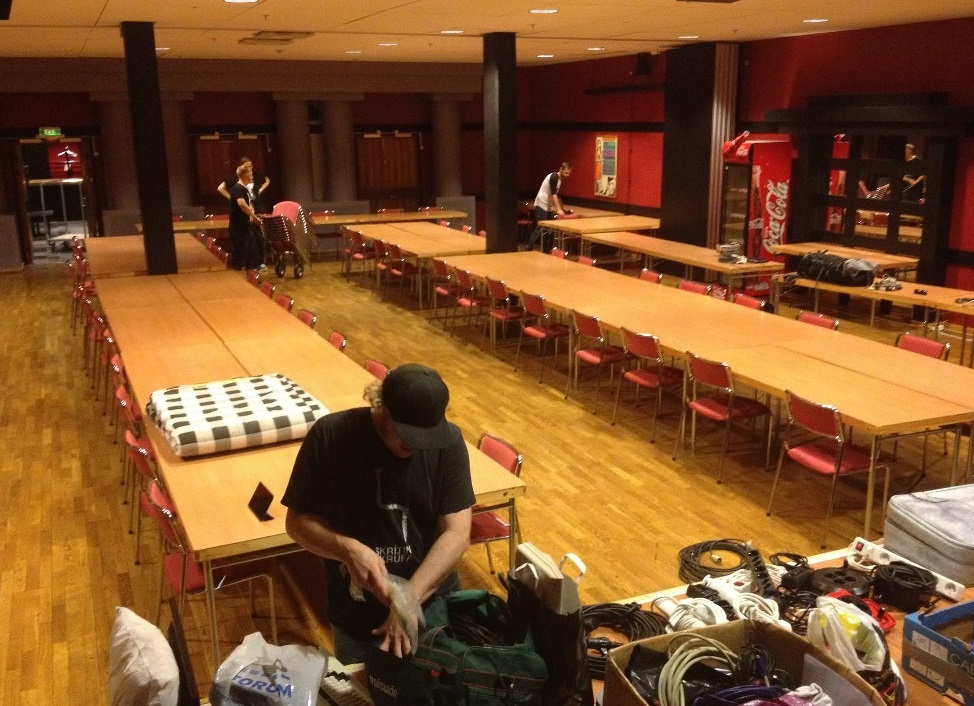 August 19, 2015
Only two days left until Gerp 2015!
It seems like we won't have access to any showers at the party place, however since the weather seems to get pretty hot and sunny the upcoming weekend we recommend taking a bath in this nearby (500 meters away) lake (or find some friendly scener with a hotel room nearby. :))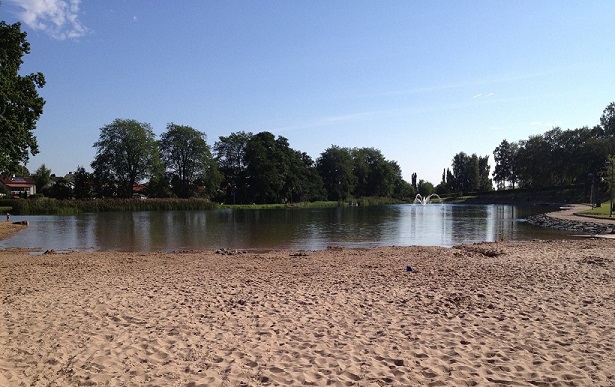 August 7, 2015
Is your Amiga in need of some love? These two lovely services will be available at Gerp:

Chucky/The Gang is offering recapping (replacing capacitors) of your Amiga 600/1200/4000 (NOT A4000T). Contact him at chucky [replace with you know what] thegang.nu for more information.

Pipe/Nature is offering installation of the latest version of his S-Video adapter for your Amiga 1200 (could also work on A600). Contact him at pipatron [replace with you know what] gmail.com for more information.
August 1, 2015
The Amiga invitation to Gerp was released at Assembly yesterday. Download the lha or the adf version or watch it on Youtube here.
July 18, 2015
The C64 invitation to Gerp was released a couple of weeks ago. Click here to download or watch it on Youtube here. Also, in case you've missed it, we now also accept Swish as payment method, both for prepayment and at the party.
May 13, 2015
Added information about parking to the travel section.
April 30, 2015
The demoparty Gerp 2015 will take place from the 21st to the 23rd of august in Skövde/Sweden! This year we have a bigger hall, better audio, better big screen and we're in the middle of town with all the conveniences that may be needed within walking distance. So if you've ever considered visiting Gerp, now is the time!
---

Pacific and Lemon. shared the first place in the Amiga demo compo at Gerp 2014